Try Before You Buy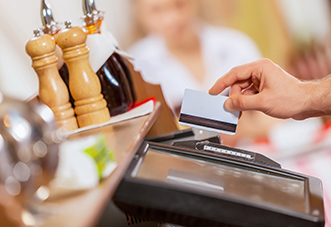 POS Sample Benefits:
Automate Everything! Save Time & Money.
Fully Customizable & Tailored-to-Fit your exact needs.
Lease-to-Own an Entire 2- Touchscreen System for less than $200 per month.
Be Up & Running in 30 Days or Less.
Log on from your own computer and
Take us for a Test Drive!
Test Drive Dine-amics from your own home. You wouldn't buy a car without driving it first, would you? Don't buy a POS system before testing one LIVE.
Use any Computer. A live test drive can be done from any computer at any time that's convenient for you, and it can be as long or as short as you want it to be. Do you have a number of people that need to see it? The more the merrier. Everyone can log in at the same time from different computers or we'll be more than happy to schedule an individual test drive for each person.
We both see the same thing at the same time. Either side can take the controls.
This is not a canned presentation. You don't have to sit and suffer through listening to some salesman reading from a script. Nor is this a Powerpoint presentation. This is the real deal. You log on to our Secure Servers and we talk to you on your cell, landline or VOIP listening to what your needs and goals are. Then we'll show you a specific solution that most closely matches those needs and reaches those goals. The demonstration runs a live POS system from our Servers over your computer. You can even take control with your mouse clicks acting as touches. We bring up actual client's menus that might be similar to your own. We can even show you how simple it is to add your items. We have actual clients menus, programs, reports, customizations, etc. See how Full Service runs. See a Dinner Theatre, a Country Club, A Pizza Parlor, a Burger Joint, a Bar, a Catering Company, a Banquet Hall, etc. etc. Chances are we have a client's system that is very similar to your own operation.
This demonstration will focus on what's most important to you, not us. We aren't trying to sell Bells & Whistles. We provide specific solutions. It's our goal to determine if there's a match between what you need and what we have. Sometimes (rarely), there's not. In that case, we'll be the first to tell you this may not be best suited for you and we sincerely appreciate you taking your time to review Dine-amics. But we have to warn you! More than 83% of people that test drive, end up choosing Dine-amics as their POS Provider over all other systems out there. Be prepared to be Wowed!
What you will see:
See All POS Touch Screen Functions
Create New Tickets, Recall Old Tickets, Credit Card Authorizations and Reversals, Secure Voids, Discounts & Comps, Add One Ticket to Another, Change Ownership of a Ticket. Move Items from Ticket to Ticket, Happy Hour Timer Controls, Suggested Tip Controls, Automatic Gratuity Switch, all that good stuff and much much more.
See All Automated Integration:
Watch Sales update Profits, Inventory being counted down, Suggested Re-ordering, Automatic Purchase Orders, Automatic Receiving. See POS debits and credits automatically post to the General Ledger or your Quickbooks. See the Labor Cost projection as you create a schedule,
See Remote Access:
Watch how you access your own system from your home, office or on the road through any Smartphone, Tablet or Desktop Computer.
See what's really happening when you're not there.
See Real Menus from Real Restaurants:
Browse different Touchscreen Menu layouts and how they work for different types of restaurants.
See how easy it is to add your own menu.
See how to create Touchscreen Buttons and Lists on-the-fly:
Do it yourself. See just how easy it is to add buttons, change prices, colors, names, add pictures, add lsists, link lists to items, link lists to lists.

See Memebership Files:
Are you a Yacht Club, Country Club, Golf Club, Fitness Club, Resort, Private or Public Club? Are you a Kiwanis, Lions, VFW or Elks Club? Do you have house charges and billings? Membership dues? If you have any need for Fully Integrated Membership Database to your POS System, you gotta see this!
See your System Payback calculated:
We'll show you how to use which programs to more than cover (double or triple!), the monthly cost of owning a system, starting in the very first month.
See Profit Management:
Enter the Profit you want to obtain and see what needs to happen in all areas of Sales, Material Costs, Labor and Overhead in order to achieve that exact number.
See Instantaneous Management Information:
From Live Sales Analysis to a Live, running, Operating Profit and loss picture.
Call or email for log on instructions.
No credit card required.
Be sure to enter your business name and contact number.