Custom Solutions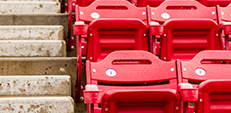 Ever wish your POS company would make a couple of simple changes that would make your life so much easier?
Don't you wonder why the POS companies can't (or won't), make those changes for you?
Because it takes up their time & reduces their profits. Most POS companies have a very limited set of parameters. They are PURPOSELY designed to be incomplete in order to force you into an upgrade to the next "Model".
And if that Model doesn't quite have the things you need, guess what? They'll try to sell you an even more expensive one after that.
Most POS system's armys of Salespeople & Dealers working on commissions want to sell you as much hardware as possible and move on. Providing a real solution takes time, effort, and a real interest in the success of your business. They simply expect you to fit into their "box" and be happy about it. Rubber stamped systems. One size fits all. Problem is, that's not how things really work in the Restaurant Business. Every client has unique needs that must be addressed.
Dineamics takes a vastly different approach.
We deliver solutions. Complete, ready-to-go, hardware, software, support and customization.
We start by listening to you. Tell us about your business and what you need to have happen. We don't tell you what you should have just because we have it. Everybody's needs are different. Everyone may do a certain amount of common things (send orders to the kitchen), but everybody has just as many unique needs. We make the POS system fit your business. Not the other way around. You don't have to change your Business model to fit a POS system. That's ridiculous.
Your POS System comes Complete with everything you need from Front-to-Back and it's all Integrated on the same Database. You pick & choose what's most important to you. You don't do everything everyday and you don't need to do everything all at once. You are the one that determines how, when and what you do on a daily basis according to your own needs.
We can modify (customize) the Dineamics POS system to make it fit your exact method of operation. We are the source of the POS code. We createed it, we modify it, and we fully support it. Chances are whatever your unique need is, we already have some version or template for it. Then it's just a matter of tweaking it to fit your exact need. In all cases we will provide the best solution possible. In the event you have something so unique we haven't covered it in the last 25 years we can write it from scratch, make it fully integrate into the system and get you exactly what you need.
Do you need a modification to the Timeclock? A modification to the Sales Reports? A modification to the automatic back-office postings? A specific function button inserted? Unique Payment Forms created? Not a problem.
From simple POS functions to the more highly complex routines, integrations and API's, this POS System can do it all.

What is your "Wish List"? Here are a few examples of custom requests that are now available to you:
Remote Access from anywhere using a Smartphone, Tablet or Computer. See what's really going on, right now.
Automatic Posting of Debits & Credits to Quickbooks.
Individual Server's Sales Analysis by Departments. Who sells desserts? Who doesn't and why?
Table Mapping allows tables to be "pushed together".
Bar tickets transferrable to Servers. Don't make your guests pay at the bar before they can go to their table.
Ticket ownership transferrable between Servers. One Server takes over another Server's table.
Integration to Dinner Theater's Dinner & Show Packages sold on-line by box office. If the whole value of the package is not used up, we generate a Gift Card for future use.
Night Club automatic Food price level change for "Band Night" so duplicate sets of menus and prices don't have to be maintained.
We have created specific menu items that when chosen have an automatic Gratuity added to them (for larger parties).
Liquor menu items will automatically change themselves to a different menu item when the choice of "Martini" or Rocks" with a higher volume of liquor is needed. EX: the Initial choice of Vodka will turn into a Vodka Martini (price and usage), when the Martini button is applied to it. That way you don't have to have a separate Martini button for every bottle of liquor. One Martini up charge button can be applied to any brand yet maintain specific perpetual Inventory for every bottle. Big space saver.
We automatically display a "Legal Age Date" based on the computer clock (to check for minors).
Calculate Sales Tax either before or after Discounts.
Calculate Suggested Gratuity based on (3) different percents, set with choices of pre-tax or post-tax.
Happy Hour Prices that are automatically tied to the computer clock.
Ask-off requests come from employees entering them at the time clock. Eliminates all those notes on cocktail napkins.
Message any employee through the Time Clock. They'll see your message when they punch in.
Track how many times an employee is late.
Not allow POS access unless the Server is Clocked In.
Track the Void History detail for each Server (items, reasons, dollars).
Manual Entry of Credit Card number for authorization (phone orders).
Discounts based on pre-tax or post-tax.
Golf Club Membership names accessed alphabetically, numerically, or by member card swipe.
Cash register payouts for various miscellaneous are automatically posted to proper General Ledger Account. Keep exact track of what goes in and out of the cash drawers and why.
An option to print dups to the kitchen based on cook times of items.
Simple Repeat Round key to duplicate last items ordered on a guest check.
A report that shows what they buy with what. When they buy a Deluxe Cheeseburger, what else do they buy most often?
Print items to specific remote order printers based on time of day (breakfast, lunch, dinner, late nite), not just the item itself.
A screen display Window showing last items ordered at the bar. Manager walks by and sees Bud, Bud, Bud on the screen but sees Heineken, Heineken, Heineken on the bar - there's a problem.
A one page screen display in REAL TIME of all Sales, Costs, Gross and Labor. A live, running P&L, in other words.
Many, many, many others. Call us with your Wish List.
Find out how we can make your life easier.
Again, from simple functions on the POS to more highly complex routines, integrations and API's, the Dine-amics POS System can do it all. Chances are we have already done (or have something similar) to what you are trying to accomplish, from our vast array of client types so not everything needs to be written from scratch.
You are welcome to choose programs and functions from our existing database. Maybe you just need one or two functions from our Backoffice to fit the POS but what to stay with Quickbooks. Perhaps you want just a couple of reports but not an entire module of Sales Analysis programs. That's OK. We'll be happy to tailor exactly what you need into your own customized system.
The Dine-amics POS system has provided solutions for Restaurants, Bars, Diners, Yacht Clubs, Golf Clubs, Dinner Theatres, Sports Arenas, Universities and Schools, Nursing Homes, Cafeterias, Airlines (commercial and private), the US Army, The Dupont Corporation, Shipyards, Production Facilities, , Bed & Breakfast, Hotels, Motels, Retail, and many more.