Clubs & Venues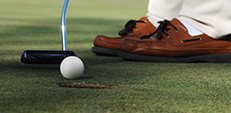 For detailed Club POS information please visit our Club Site:
Country Clubs, Yacht Clubs, Golf Courses, Marinas, Resorts, Spas, Banquet Halls, Catering, Elks Clubs, VFW's, Lion's Clubs, any Membership Based Operation. Public or Private.

Point-of-Sale with Fully Integrated Membership Accounts.

Setup your system to manage members your way.
Dineamics POS will track sales by members using Member cards, Member numbers, or simply by Member names (or all three). Members can be billed for their purchases or they can be debited from values associated on a re-chargeable Member Card (or an account name & number).
Members can "re-load" their Accounts. Members can easily add money to their cards (accounts), by paying right at the POS, or in the office, call in by phone, or mail in a payment. The membership system accepts payments by any authorized payment form (credit card, cash, check, etc.). Current Member Account Balances can be checked right at the POS.
Membership Billing or use as a Pre-paid Gift Card / Debit Card attached to a member file.
Billing and collection is an art form in a Club environment. Collect the money but be gracious. Don't make members feel uncomfortable or threatened. Custom tailored statements are updated and printed automatically with all information. Or, want simple Pre-paid Cards issued when dues are paid? No problem you can do that too. Even a Quick Books Interface is included.

Member Cards (accounts) Integrate Everything.
Cards are inexensive, easy-to-use, and re-usable. We encrypt the with a secret number that relates to the individual member. They can be used at all the POS Touch Screens. Lookup Member's current status on account. Let them pay dues and fees from the Bar! Replace tacky coupons and "funny money" with classy looking Membership Cards that are swiped right on the Touch Screens.
Personalized Membership Files.
Every member has their own Interactive Membership File that understands the specifics which are unique to this member and family (or company). Who's allowed to charge and who's not? Are there credit limits? Which kids or employees are allowed to do what, where and when? Are there special billing and payment arrangements?
Minimums & Carry Forwards.
Set your own rules. Create monthly Minimums with optional "carry-forward" rules. Do minimums exceeded in the next period reverse the charge from the previous? Do non payments by a certain aging date need to default to automatic payment by credit cards on file? No problem.

Multiple Profit Centers.
The entire Property can be run on the same system. POS, Bookkeeping & Accounting, Food & Beverage Management, Property Management, Boating & Dockage, Greens Fees, Pro Shop & Banquet, Catering & Event are all fully integrated and fully interactive.


Banquest Catering and Event Management.
A complete system is built right in and Fully Integrated to the rest of the system including Inventory Usage & Planning, Labor Costs & Scheduling, Room Management and much, much more.
Print Member Statements.
By Detail or Summary (keeps detail forever). Aging Reports, Charge and Payment Detail, etc. Balances always up-to-date and always On-hand.

Automatically Post To Quickbooks.
Are you re-entering data from one system to another to keep track of Member's purchases, fees and payments? Forget it. We'll autommatically post Debits & Credits to Quickbooks.
Want more than Quickbooks has to offer?
Use our Built-in Accounts Receivable System. It's fully Integrated with the Membeship Files. Post payments right from the POS or Back-office. Take Credit Card Payments from the POS or Back-office. Get full aging reports and detailed AR Reports. Even better, request custom modifications to fit your unique style of Operation.
Inventory Requirements.
Optional complete Event Management System. Everything from room scheduling to menu planning, event planning and billing. Understands your Food & Beverage ordering requirements necessary to accommodate planned events. The system will even help you schedule the correct labor required for the particular type of event.

Dockage fees, Slip Rentals, Fuel, Pro Shop Purchases.
The Interactive Membership Files hold all information of additional fees and charges. Bill by slip, boat size, maintenance fees, etc. POS right on the docks. Same system, same interactive database. Even the reading of gas pumps & meters can be interfaced.
Retail.
Retail Shops/ Kiosks can be run on the same interactive database, the same system as the rest of the club, even if it operates as a separate entity. Touch Screens will access Membership files in a fully secure way to post charges and membership activity. See all activity as separate and/or combined Profit Centers.
Restricted Access Areas.
Doors and gates can be secured with special electronic key locks that read membership cards. Each member's card can be uniquely enabled. Lost or stolen cards, or unpaid fees can "turn cards off". Keeps logs of all Traffic coming and going.